5 sensational tools that will make you fall in love with marketing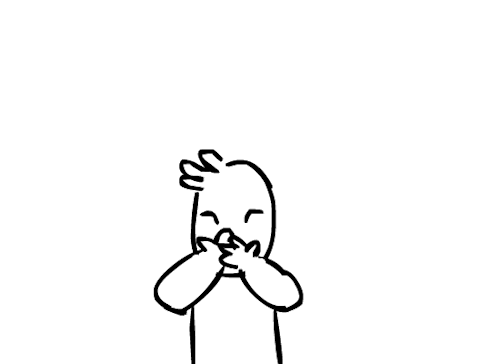 How do you feel about marketing? If your meh meter just went off, you're not alone.
If you're like most real estate agents, you struggle with finding the time and energy to tackle your marketing to-do list. But the problem is it has to be done, and that creates a love/hate relationship with promoting your products and services.
And that's no bueno.
Your products and services rock. You need a set of tools that will make marketing efficient and easy. Here are five sensational tools that will help you fall in love with marketing all over again. 💕
Buffer: social media management
Wrangling your social media accounts can be less of a juggling act and more of a professional production with the help of
Buffer
.
This fantastic social media management tool "makes it simple to schedule posts, analyze performance, and manage all your accounts in one place." With Buffer, I'm able to post directly to Instagram and other social platforms. And with its browser extension, I can curate, schedule, and share content with the click of my mouse. Best of all, I can customize and schedule posts for all my social accounts in one place. And Buffer makes it easy to see how my posts are performing and learn how to improve my results.
Answer the Public: content ideas
There's nothing worse than facing your blog or social media platform without any content ideas. One tool that always helps get my mental juices flowing is
Answer the Public
. All you have to do is enter a keyword (like real estate) and click "get questions." And then Answer the Public supplies a list of questions people are using to discover answers about your keyword. This is gold, people! Here are some of the questions generated for the keyword "real estate": 1) why real estate agents are important, 2)
will real estate prices drop in 2019, and 3) how real estate depreciation works. Having questions to answer just made creating content a whole lot easier, amirite?
Evernote: note taking app
If you're like most agents, you have a million things you're trying to remember. And that's just Monday. Tuesday shoots into the billion zone. Remembering is hard, tho. And that's why we have Evernote. I love this tool because it syncs across devices, meaning I can use it on my desktop, phone, and tablet—seamlessly. Evernote makes organization easy. There are notebooks to keep topics separate (like home and office) and endless notes to create within them. I love using Evernote to jot down ideas, make to-do lists, and save articles I want to read later.
Coschedule: headline analyzer
Believe it or not, writing a headline is the most critical part of writing a blog post. You've got five seconds or less for someone to decide if they're going to read your post or not. And it all hinges on your headline piquing their interest. And that's where Coschedule's headline analyzer is a huge help. Pop in your headline and this tool will score it based on word balance,
an analysis of the overall structure, grammar, and readability. You'll see the percentage of common, uncommon, emotional, and power words your headline contains. The tool also identifies your headline type (list, generic, etc.), length analysis (too short or long), keywords, and sentiment. Best of all, there are suggestions to help you improve your headline writing skills.
Mailchimp: marketing platform
Mailchimp is synonymous with email marketing, but it has evolved into so much more. It helps you send better email (easy-to-use campaign builder), automate your marketing (handle your to-do list automagically with a human touch), find your people (integrated Facebook and Instagram ads, and Google remarketing ads), and see how you're doing (reports). And now it even sends printed postcards. What I love the most about Mailchimp is its incredible customer service. It's bananas! I recommend using chat support because the team is excellent at troubleshooting issues and recommending solutions.
---